TIPS for a Successful Ribbon Cutting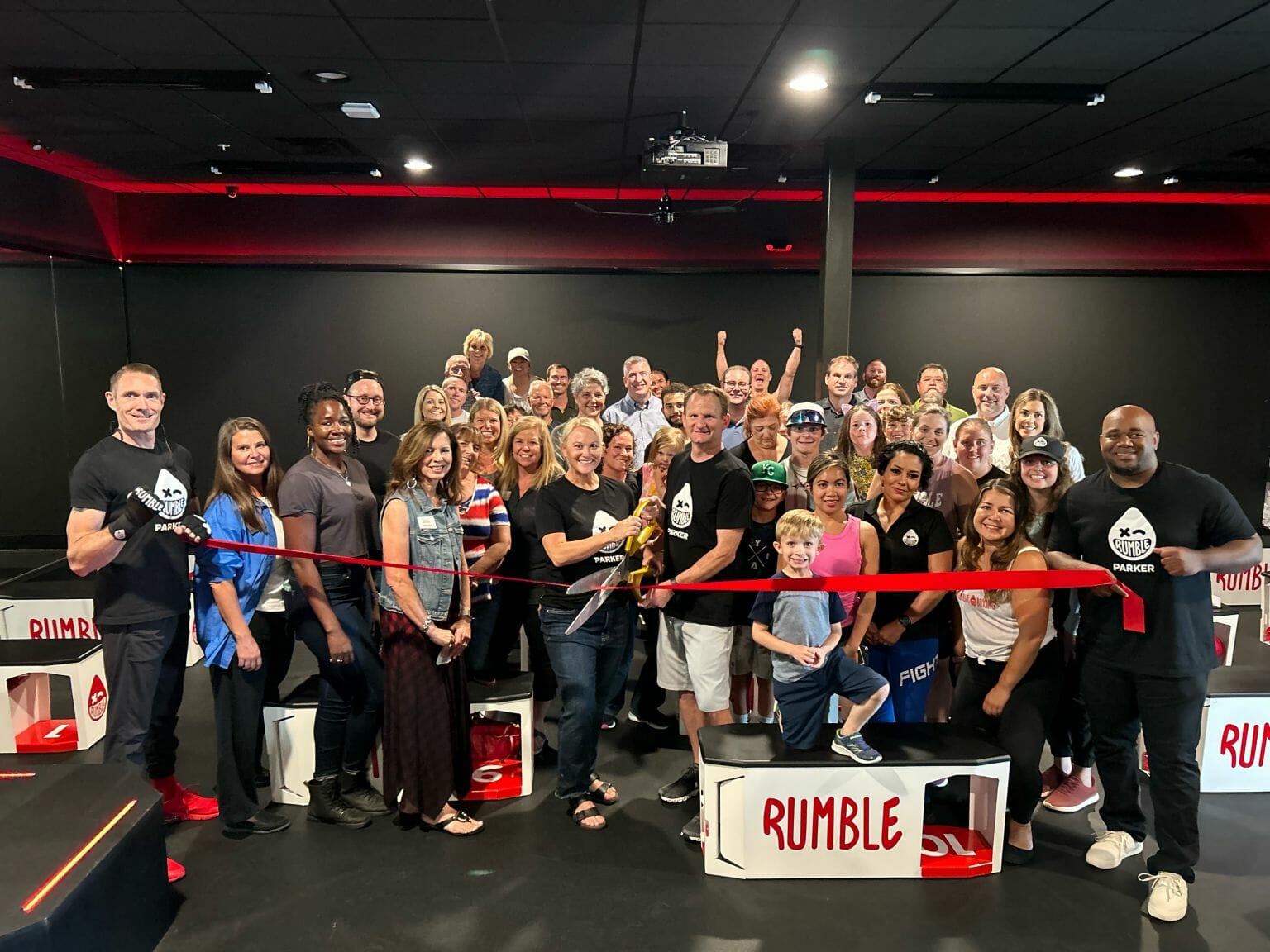 Let's work together to make your milestone event a big success you'll remember forever!
Ribbon-Cuttings are a wonderful way to draw attention to your business milestone.
Whether you're celebrating the launch of your business, a new location, or a significant anniversary, ribbon-cuttings are a great way to publicly celebrate your achievement. We are excited to schedule this event and share the occasion with you!
Your ribbon-cutting should be scheduled many weeks in advance with a Chamber staff member. This lead time is critical to get our key volunteers and Town of Parker officials to attend.
Unless you've arranged a unique time for your ribbon-cutting, your event will be advertised to start at 4:30pm and end at 5:30pm. We will cut the actual ribbon at 5:00pm.
At 5, we will stage the all-important photo.  We will supply the big scissors and the ribbon.  Typically, the business owner and key management staff (if applicable) will do the actual cutting. We will encourage everyone in attendance to gather around you for a fun photo.
After the photo, a Chamber staff member will introduce you or your representative to make comments. This is a great opportunity to talk about your motivations in starting the business, recognize your team, and explain key services you provide. Usually a representative of the Chamber will say a few words along with the Town representative. We do our very best to schedule the Town of Parker mayor to attend these events, but it is subject to his/her availability. When the mayor is unavailable, we endeavor to get another member of the Town of Parker town council to represent the town.
The Chamber will advertise the event on its online calendar, on its social media, and in its various communications to members (newsletter, text messages, etc.). You should invite your family, friends, clients, employees, and colleagues to the event. It's a great way to showcase your business. If you have other businesses near yours, be sure to invite them also!
We strongly encourage you to offer food, beverages, and door prizes for those who attend. If you serve alcoholic beverages, remember to have non-alcoholic beverages, as well. If you're doing a cool door prize or giving away a coupon of some sort to those who attend, please tell us in advance. It helps get people there and we can include that information in our pre-event promotion.
Questions? Call Kara at 303-841-4268 or email her HERE.
Ribbon-Cuttings are arranged free for Chamber member businesses at the Connected Level ($849) or higher. Members at the Builder Level ($449) may be able to schedule a ribbon-cutting for an additional fee, based on date availability. The Chamber typically limits itself to two ribbon-cuttings per month.