Official Visitors Guide & Member Directory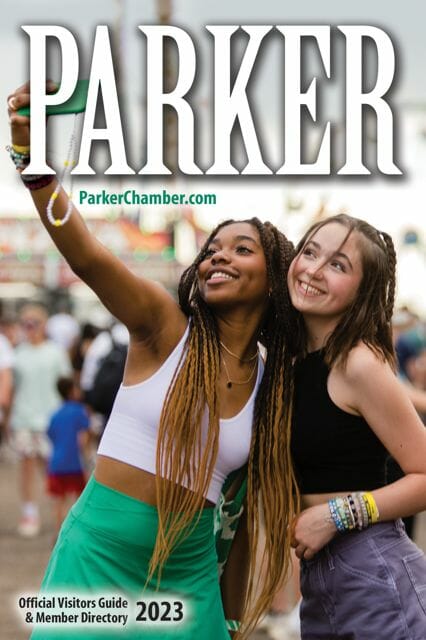 The Parker Chamber of Commerce publishes the Official Visitors Guide for the Town of Parker.
All members of the Chamber are listed at the back of the OVG in the membership directory section.  The OVG is a targeted marketing item for visitors, those relocating to the Parker area, and residents wishing to do business with trusted local merchants. The annual OVG is published each January with ad deadlines in the previous November.
Chamber Member Ad Rates for 2023
Full Page (premier location) $2,300
Other Full Page $1,800
Back Cover $3,500
Interior Half Page $1,200
Interior Quarter Page $775
Interior Eighth Page $475
Enhanced Membership Directory Listing $200
Non-members may also advertise at higher rates.
The deadline for ad payments is November 17, 2022 - no exceptions. To advertise, please contact Rob Nelson of Nelson's Designs at (303) 507-5019 or via email.
Approximately 5,000 copies of the OVG are delivered to area hotels and attractions, in office and municipal buildings, in retail locations, and at festivals and events in the Town of Parker.
The OVG lists numbers and websites for local amenities, public services, Town of Parker resources, parks facilities, schools, and places of worship.  Its usefulness makes it one of the most valuable advertising opportunities in the area.