TIPS for Hosting a Women's Forum Event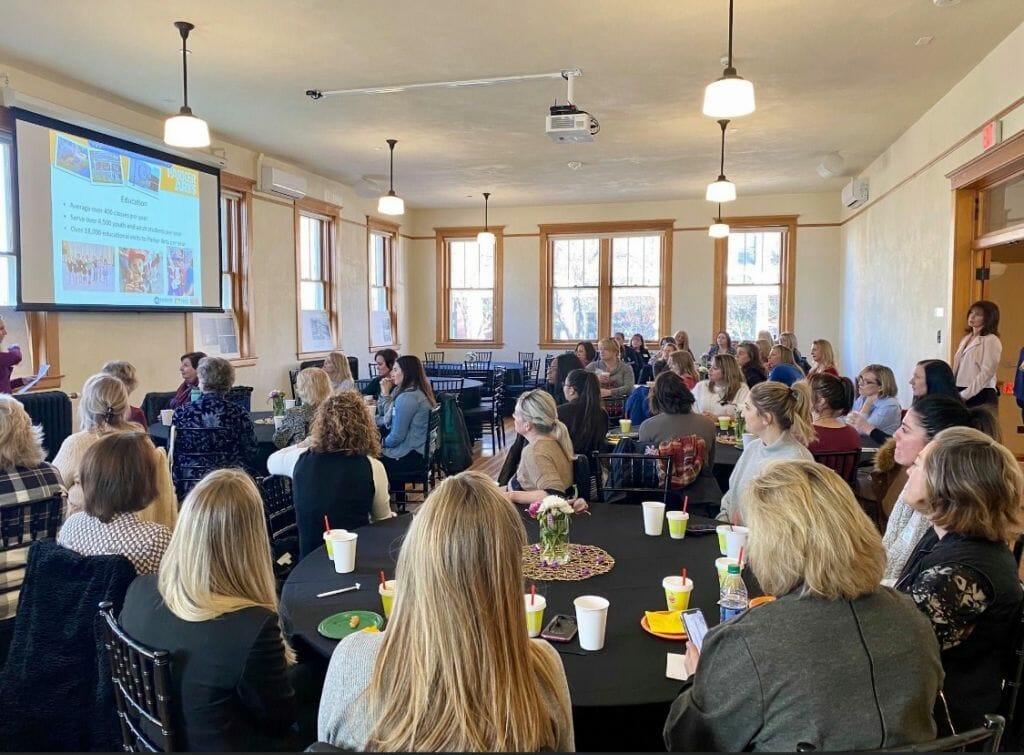 Women's Forum is a fantastic way to support the empowerment of female professionals and business owners in Parker!
Thank you for your interest in hosting a Women's Forum. Although it's a modest-sized monthly event, we have many members who say that getting together with other female professionals and business owners is one of their favorite parts about being a member of the Parker Chamber.
When you host a women's forum, you get a wonderful opportunity to showcase your female-owned and/or female-run business. And, you provide an opportunity for other women in the Chamber to make valuable networking connections that help advance their businesses.
There is no cost associated with being the host of a Women's Forum event, however, the host is responsible for supplying a light breakfast, coffee, and water. The host is also responsible for the setup and breakdown of the event.
Here are a few things to think about when planning to host a Women's Forum event.
The date is not flexible. Women's Forum consistently occurs on the 3rd Wednesday of the month unless there is a holiday conflict. If the date has become bad for you, for any reason, call Kara so she can contact a different potential host.  We will try to reschedule with you for another month.
The event starts at 8:30am and goes until about 10:00am.  It's important that you have a space set aside for the gathering at your place of business. Talk to Kara about the ideas you have for space for the event. We typically have 20-25 attendees.
You decide how fancy to get on the breakfast and other refreshments.
Our Women's Forum attendees love giveaways. You might also call some other affiliated businesses or suppliers to see if they want to offer some door prizes for exposure.
The Chamber will advertise the Women's Forum event on its online calendar, on its social media, and in its various communications to members (newsletter, targeted emails, etc.). While Women's Forum is a members event of the Chamber, please feel free to invite other female professionals you know to the event, particularly if you think they have an interest in joining the Chamber!
The event typically opens with Chamber announcements. The host is then given 10-20 minutes to speak about their business. Talk about why you started it, how it works, any specials you have, or share some customer success stories. You can also feel free to share any relevant experiences you've had as a female entrepreneur.
Guests then go around and have 30 seconds each to introduce themselves and their businesses. At the end of the introductions, we draw for door prizes, make final announcements, and give the gathered women a chance to mingle and network. Overall, the event is very comfortable and informal.
Women's Forum events are typically scheduled at least six months in advance. Questions? Call Kara at 303-841-4268 or email her HERE.