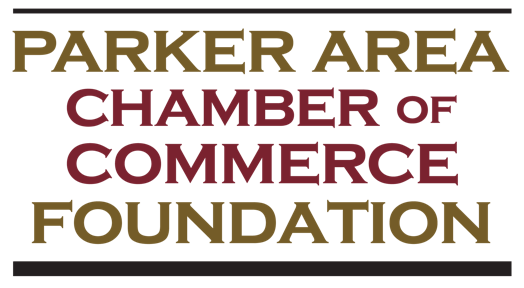 The Parker Area Chamber of Commerce Foundation is a 501(c)3 tax-exempt organization whose mission is to "support qualified endeavors that promote economic growth, business leadership, and community prosperity."
The PACCF is separate from the Parker Chamber of Commerce, but the two organizations are closely aligned. It has separate legal standing, a unique board of directors, and its own activities.
PACCF is the sponsoring organization of the annual Parker Days Festival which happens each June. In addition to providing a quality festival for the community and highlighting local merchants, the festival provides the income to support the Foundation's ongoing philanthropic efforts. See a list of community grants made (so far) this year, below.
To learn more about the festival, please visit ParkerDaysFestival.com or email info@parkerdaysfestival.com.
For information on community grants, email T.J. Sullivan.
Board of Directors and Staff
Brian Taylor, Brown & Taylor Law, Board of Directors Chair
Joseph Sandoval, American Family Insurance, Secretary/Treasurer
Clare Huspeni, Director
Tierney Aldridge, The Denver Agency, Director
Jeff Sams, JTS Realty, Director
Scott Ranelletta, FirstBank, Director
Staff: T.J. Sullivan EMAIL
2023 Community Grant Recipients (to date)
Dads of Parker
Mountain Pine Woman's Club
Parker Senior Center
Parker Adventist Hospital Foundation
Parker Youth Commission
Colorado Community Media - Women's Health Fair
Cherry Creek Rotary Club & Rotary Club of Parker
Miss Colorado Scholarship Organization